Dr Matthew Reid (Co-chair)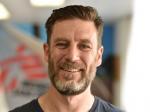 Dr Matthew Reid is Pākehā, born in Ōtepoti/Dunedin, but he also grew up in Whangarei. He's a Medical Officer of Health and public health medicine specialist at Community and Public Health, the Public Health Unit for Canterbury, South Canterbury and the West Coast, based in Ōtautahi/Christchurch.
Matthew started training in paediatrics then went into public health medicine after starting to practice in that area during the course of working for Médecins Sans Frontières (MSF). He has worked for MSF in many places around the world, most recently for two years in South Africa. He is involved in governance of MSF and Purapura Whetu, a kaupapa Māori health, mental health and social service organisation, and he has a Master of Public Health and a Diploma in Child Health.
---
Dr Alayne Mikahere-Hall (Co-chair)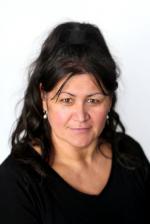 Dr Alayne Mikahere-Hall is Ngāti Whatua, Te Rarawa, Waikato-Tainui and Pākehā.
She is Associate Head of School Māori Advancement AUT, School of Public Health and Interdisciplinary Studies, a senior lecturer and research fellow with Taupua Waiora Centre for Māori Health Research. She uses Kaupapa Māori and Māori centered research methodologies to seek solutions to improve Māori health outcomes. She has a background in Child and Adolescent Mental Health, community work, rangatahi and whānau program development. Alayne has an interest in improving health and social outcomes for whānau Māori, disrupting the harmful impacts of violence and trauma and repairing the effects of adverse childhood experiences. Alayne is a past recipient of the Health Research Council of New Zealand Māori Scholarships and a graduate of the Harvard Medical School Global Mental Health Trauma and Recovery Program. She advocates for the removal of disparities and contributes alongside her peers as a member of the Health Quality & Safety Commission's Ngā Pou Arawhenua Roopū.
---
Linda Bowden
Linda is an occupational therapist with a background in mental health and suicide prevention with a background in service design, development, and quality improvement in mental health. Linda has previously held quality improvement and suicide prevention and postvention roles for Counties Manukau District Health Board and has served on local mortality review committees. She has a strong focus on system change to improve equitable outcomes and believes in the use of co-design to drive services particularly for the needs of children and young people. Linda has a Master of Health Science and is currently enrolled in her PhD in Suicide prevention.
---
Dr Rebecca Hayman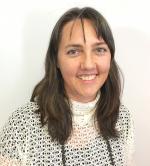 Dr Rebecca Hayman is a Specialist Paediatrician who works at Kidz First in South Auckland. She grew up in the Bay of Plenty and attended Medical School in Dunedin. After graduating she moved to Melbourne and worked at the Royal Children's Hospital before moving back to New Zealand to complete her training. She has a special interest in paediatric emergency medicine and injury prevention. This interest led to her examining the messages that medical professionals promote and how to make these more effective. Rebecca is currently working on creating a project group within the auspices of the Paediatric Society of New Zealand to address improving communication and youth involvement in the medical sphere for New Zealanders.


---
Fale Lesa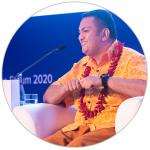 Fale is a policy consultant at the Asian Development Bank and a directors on the boards of UNITEC, MIT, Leukaemia and Blood Cancer New Zealand, New Zealand Bone Marrow Donor Registry, Kidney Health New Zealand, Diabetes Foundation Aotearoa, Emerge Aotearoa, and the Auckland Conservation Board where he is deputy chairman. He was recently appointed by the Tertiary Education Commissioner to nominate members of the newly created Workforce Development Council for health on behalf of the Governor General and appointed a Justice of the Peace for New Zealand in 2021.
In 2009, Fale was elected to the Manukau City Council and was subsequently elected to the board at Manurewa High School for a decade.
---
Colette Muir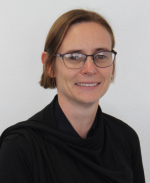 Colette Muir is a Developmental Paediatrician who works for the Developmental Paediatric Service at Starship Hospital and the Auckland DHB Child and Adolescent Mental Health Service, the Kari Centre. After undertaking her medical training in Auckland, she completed a Developmental Paediatrics Fellowship at the Mater Children's Hospital in Brisbane. She has a special interest in the transition of medical care for young people with developmental disabilities and the neurodevelopmental outcomes of cardiac children.




---
Dr Rob Thomson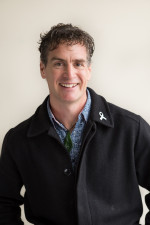 Dr Rob Thomson has worked in academic, research, clinical and community organisations. He is active in the community to build community resilience, to raise public awareness of family violence, and to inspire individuals to take action against family violence. He currently has a research position at the University of Otago, is a Senior Panellist overseeing Grievances at Youth Justice and Care & Protection residences. He also is a member of the Grievances Monitoring & Oversight Committee, and the NZ Family Violence Clearinghouse Advisory Board. Rob strongly believes that academia has a responsibility to the community that it serves, so has regularly given presentations of whānau violence, and regularly present to parents, caregivers, social workers, teachers and men in prison in my role with Brainwave Trust.
---
Ex-officio members
The CYMRC Terms of Reference call for one ex-officio member from the Ministry of Health and one-ex officio member from the Ministry of Social Development. Both ex-officio members are nominated by their respective Ministry's Chief Executive, and then appointed by the Health Quality & Safety Commission Board.
---
Last updated: 20th January, 2022