---
Dr Sarah Fortune (chair)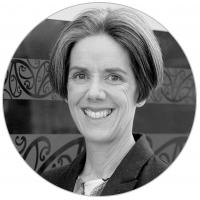 Dr Sarah Fortune is an academic in the Department of Social and Community Health, School of Population Health at the University of Auckland.
She has worked for more than twenty years as a clinical psychologist with children, adolescents and their families in Aotearoa New Zealand, the UK and Ireland. Sarah trained as a clinical psychologist at University College and her clinical experience spans both inpatient and outpatient settings. Sarah's academic research interests include the epidemiology of self-harm and suicide, treatment interventions, service provision for those experiencing suicidal distress, staff attitudes and service user experiences of self-harm services, in addition to population-level suicide prevention strategies.
Sarah is a member of the local Child and Youth Mortality Review Committee (CYMRC) at Counties Manukau District Health Board (DHB) and chair of the Suicide Mortality Review Committee.
---
Taimi Allan (deputy chair)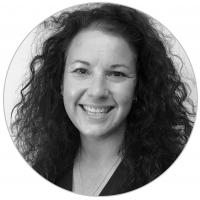 Taimi has been involved in suicide prevention in a professional capacity through her roles in the mental health sector since 2009. She is the current CEO of Changing Minds, on the board of the Oakley Mental Health Research Foundation, and part of the Auckland and Waitemata Intersectoral Suicide Prevention and Post-Vention Group. As part of her work she has supported individuals and whānau through the impact of suicide, sponsored suicide survivors research projects and supported 'Every Life Matters', the Ministry of Health suicide prevention strategy and action plan (through collecting and collating lived experience perspectives). She hosted the consumer and whānau 'speaking the unspeakable' suicide strategy forum to influence government direction, is a co-founder the Wellbeing Coalition, submitted 761 voices of lived experience to He Ara Oranga and has been instrumental in encouraging the commissioning of new crisis alternatives via her work with Government and the DHBs.
Taimi's lifetime involvement with the performance community as an actor, producer and director has led to co-developing initiatives such as Whāriki Hauora, which provides direct and private peer support for performers experiencing suicidal thoughts, working with film, television and the media on safe storytelling around suicide and supporting the development of suicide and the media guidelines in collaboration with the Mental Health Foundation.
Taimi is particularly passionate about suicide prevention as she has personal lived experience of surviving suicide and managing suicidal thoughts. These experiences allow her to be empathetic and sensitive to the needs of both those living with suicidal ideation and those supporting people living with suicidal thoughts.
---
Denise Kingi-'Ulu'ave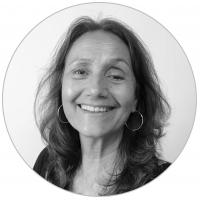 Denise is a registered clinical psychologist on Tongan descent and the CE of Le Va. She has an extensive background in Dept of Justice, DHB and primary mental health care services, working directly with at-risk individuals and supervising staff. Denise has led the design and development of two national suicide prevention programmes funded by the Ministry of Health: FLO: Pasifika for Life, is New Zealand's first national Pacific suicide prevention programme, which includes an education training programme, the co-design and delivery of Pasifika media guidelines and workshops in NZ and Samoa, and utilising a train-the-trainers community approach, and has managed the national suicide prevention training programme LifeKeepers which provides people with the skills and confidence to support someone at risk of suicide.
---
Tania Papali'i (Ngāpuhi, Ngāi Tai ki Tāmaki)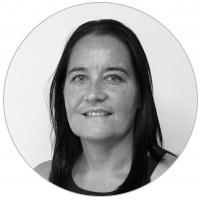 With a background in health science, Tania has been working for Northland DHB for 12 years. In the last seven years she's been in the role of Programme Lead – Suicide Prevention (focusing on rangatahi with an outlook over suicide prevention including family violence) and has been at the centre of the multi-agency 'Fusion' work in Northland. Tania is supportive of and promotes giving voice to whānau using key principals from a Māori paradigm, to reduce the persistently poorer outcomes for Māori. She works with whānau, key partners and communities with an intention for zero youth suicide across Te Tai Tokerau ki Muriwhenua. Tania is also an active member of Ngā Pou Arawhenua, the mortality review committees Maori Caucus.
Last updated: 11th November, 2021