Back to previous page
Information about the Perinatal and Maternal Mortality Review Committee
One of the purposes of this pamphlet is to make sure that all family and whanau know that information is collected about the death of every baby and mother in New Zealand. It also covers the work of the PMMRC.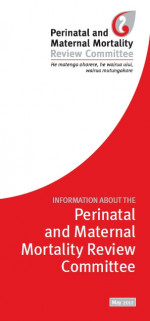 Topics covered:
Who are we?
What do we do?
Where can you go for information?
How do we collect information?
What are we looking for?
Can you send us information?
How do we keep information safe?
What do you do if you ahve a complaint?
Have you got support?
---
Last updated: 1st July, 2022