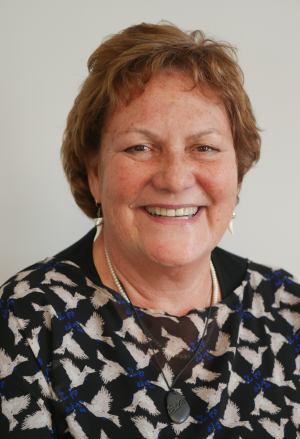 Te Tāhū Hauora Health Quality & Safety Commission congratulates Ria Earp (Te Arawa, Ngāti Pikiao, Ngāti Whakaue) who was made an Officer of the New Zealand Order of Merit as part of the King's Birthday and Coronation Honours List 2023 for services to health.

Ria is chair of Te Kāhui Piringa, a group of Māori health sector experts that advises the board of Te Tāhū Hauora on strategic issues, priorities and frameworks from a Māori world view. (Learn more about Te Kāhui Piringa here.)

Ria has contributed to the health sector for more than 20 years, particularly towards Māori community development. She was the Deputy Director-General Māori Health with the Ministry of Health between 1998 and 2006, where she focused on reducing inequalities and improving access to health care, resulting in increases in Māori health care providers and Māori health professionals.

Ria then became chief executive of Mary Potter Hospice from 2006 until 2017. In this role, she ensured Māori involvement, leadership and engagement became standard practice while delivering quality palliative services for the Wellington region.

Over her career, Ria has held several governance roles, including the final year of the Hutt Valley District Health Board. She is a member of the Wellington Free Ambulance board, a board member and the chair of Te Rōpū Taki Māori, the Māori leadership group for Hospice New Zealand.
Ria established her consultancy in 2017, focused on Māori advice in health policies and social services. This work included several stints as the locum manager of a Māori community health provider in the Wairarapa. She was the acting chief executive for Te Hauora Runanga o Wairarapa, a kaupapa Māori community mental health and social service provider based in Masterton for 10 months in 2018.
Te Tāhū Hauora is excited to see Ria's long career and work in Māori health recognised at this high level and wishes to thank her for her ongoing leadership and contribution to our work in this area.