Back to previous page
Te Mauri The Life Force I Rangatahi suicide report I Te pūrongo mō te mate whakamomori o te rangatahi
Whakaohongia te mauri ora, te punga o te wairua.
Awaken the life force of one's being that becalms the inner soul.
Suicide is a complex issue with many contributing causes, and the solutions required to prevent it are broad and far-reaching. Te Mauri The Life Force I Rangatahi suicide report steps into this complexity and asks why rangatahi, compared with non-Māori young people, have higher rates of death by suicide and what Aotearoa New Zealand is doing, and what else we could do, to prevent rangatahi from taking their lives by suicide.
Te Mauri supports the research that connects the effects of colonisation and historical trauma to the social, political and structural setting within which rangatahi Māori are living. Further, it recommends that Te Tiriti o Waitangi is adopted as a framework for policy and relationships, and as a standard for addressing the power, resourcing and constitutional imbalance experienced by rangatahi Māori, whānau, hapū and iwi.
Te Mauri promotes promising practice in prevention and postvention in Aotearoa New Zealand where 'by Māori, for Māori' activities are highlighted as examples of how community-led initiatives can provide support for rangatahi and their whānau. It supports a call to funders to invest in and redirect power to communities, to self-determine, lead and build their own capability in supporting their own whānau, hapū and iwi.
Mauri ora.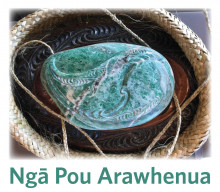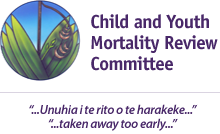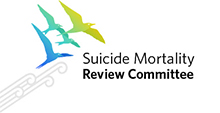 Te Mauri The Life Force has been produced in partnership between the Child and Youth Mortality Review Committee, the Suicide Mortality Review Committee and Ngā Pou Arawhenua.
Transitioning from tapu to whakanoa
The following whakawatea (to clear, free, make way for) is provided to you to support your transition from the tapu (the sacredness underpinning all Māori spirituality, beliefs, values and social life, in fact the whole act of living) to the whakanoa (to clear, make way for the release, to free things that have the extensions of tapu) when reading Te Mauri.
Unuhia unuhia!
Unuhia i te Uru-tapu-nui
Kia wātea, kia māmā
te ngākau, te tinana, te wairua i te ara takatū
Koia rā e Rongo whakairihia ake ki runga
Kia wātea! Kia wātea!
Ae rā, kua wātea! Hau pai mārire
Remove release
Remove all these sacred restrictions
To be cleansed, to be at ease
The emotional, physical, spiritual wellbeing
Upon the pathway of life
These are offered up to you Rongo-matua-tautangata of Peace
To be cleansed, to be free
Breath! Peace, calmness
Niho taniwha pattern
The flowing shape of the pattern represents one's spirit, one's strength, one's energy and one's love as it binds the niho taniwha pattern within. The niho taniwha pattern represents whakapapa (genealogy line), guardianship and protection for all people.
Artist Len Hetet talks about the bespoke niho taniwha pattern he designed for our report.
---
Last updated: 1st July, 2022