Update: recordings of the below presentations are now available to view here.
---
This webinar will present high level findings of the Older Māori and aged residential care in Aotearoa report which was published late last year and is the first of its kind to better understand, raise awareness of and start discussion about the quality of care for Māori and aged residential care (ARC).
The research was undertaken by Drs Joanna Hikaka and Ngaire Kerse from the University of Auckland. Joanna and Ngaire will provide a high-level summary of the report and a discussion around positive examples of care provision that have incorporated Māori leadership, Māori workforces and Māori values. Participants will have an opportunity to ask questions during this interactive session.
This webinar will support participants to reflect on their own practices and think through steps they could make to better ensure Māori are supported in ARC. Register for the webinar here.
Who should attend?
Those working in the ARC sector or who have a particular interest in ARC and Māori health workers and service providers will benefit from this webinar.
Cost
This webinar is free to attend but registration is essential.
Speakers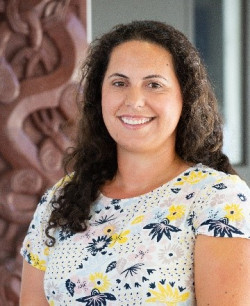 Joanna Hikaka (Ngāruahine) is a pharmacist and health researcher with clinical and research experience in older adult health, Māori health and health service development and has worked across primary, secondary and aged residential care setting. She usually resides in Auckland New Zealand, but is currently at Brown University, Rhode Island, as a Fulbright Visiting Researcher. Her current research focusses on pro-equity health intervention development.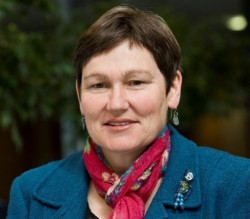 Ngaire Kerse
Joyce Cook Chair in Ageing Well
University of Auckland
Ngaire is a GP with a special interest in care of older people who has developed research with older people about health, wellbeing and care. Falls prevention, equity, primary care and aged residential care have been foci for research. the LiLACS NZ bicultural cohort study of advanced ageing has led to insights in pro-equity approaches to health and wellbeing.




More information about the Older Māori and aged residential care in Aotearoa research
The report presents information gathered from published literature, supported by thoughts from Māori and non-Māori who research and work in the ARC sector. The report combines the authors' professional experience with personal whānau experiences of Māori realities of ageing and ARC.
The authors highlight that further work needs to be done in this area to elevate and give power to the voices of kaumātua and whānau in these discussions.
Māori are under-represented in ARC, with currently 2.98 percent of the total Māori population aged 65 or more residing in ARC, whereas 7.60 percent are expected by population proportion alone. If the trends in ageing and ARC access continue, the expected number of older Māori accommodated in ARC will increase fourfold by 2038.
This highlights a large increase in the number of Māori who could potentially benefit from increased support.
Older Māori can be reluctant to enter ARC due to a lack of culturally safe care. Kaumātua need to see, hear and feel the presence of Māori cultural values and practices to thrive in ARC.
The report provides positive examples where incorporation of Māori values in ARC care provision have improved resident and staff satisfaction. It also highlights the importance of a sustainable Māori workforce in ARC, which is well resourced in a way that acknowledges both clinical and cultural expertise.
The report emphasises the importance of Māori governance and leadership in the development and delivery of care, and the need for different models of service provision to meet both care and cultural needs of kaumātua and their whānau.
To register for this webinar, click here.
To read a summary and the full report, published on 2 December 2021 click here.
To contact the Health Quality & Safety Commission, please email events@hqsc.govt.nz.