Ringa horoia
Hand hygiene
Preventing the spread of infection through good hand hygiene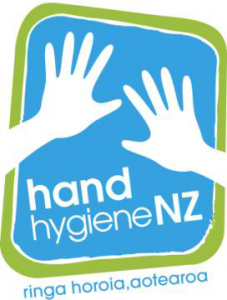 Good hand hygiene is one of the simplest, most effective ways to prevent the spread of healthcare associated infections, which makes it a key patient safety priority. This has been highlighted as New Zealand and the world have responded to the COVID-19 pandemic.
Since 2012, district health boards (DHBs) throughout New Zealand have participated in a Commission-led national quality improvement programme to improve hand hygiene practice. The programme now includes private surgical hospitals.
The Hand Hygiene New Zealand (HHNZ) programme uses the World Health Organization's (WHO) multimodal hand hygiene improvement strategy to drive culture change and establish best hand hygiene practice for every patient, every time.
The HHNZ programme is one of two current programmes that are part of the Commission's infection prevention and control programme. These targeted improvement initiatives aim to reduce the harm and cost of healthcare associated infections within New Zealand's health and disability sector.
Over the past six years, hospital health care staff have worked hard to make significant strides in hand hygiene performance. Currently, the national hand hygiene compliance target for DHBs is set at 80 percent. The national compliance rate has consistently exceeded 80 percent since 2015. In the November 2021 to March 2022 auditing period, the national compliance rate was 86.7 percent.
Spreading hand hygiene improvement hospital-wide
As the hand hygiene programme has become established in New Zealand hospitals, it has increasingly focused on the importance of spreading auditing and improvement activities across the whole organisation. This approach will help to embed strong hand hygiene practices within hospitals.
High-risk areas where patients are more vulnerable to infection will continue to be a priority and maintaining the achievements in these areas will continue to be central to the programme. Spreading auditing and improvement activities will ensure more patients benefit from improved hand hygiene compliance.
Critical to the success of this strategy is frontline ownership – empowering frontline staff to implement and drive change within their own clinical areas to support improvement.
This section of the Commission's website provides guidance, resources, and quality improvement frameworks to support your organisation to make positive, sustainable change to hand hygiene practice.
It is also the gateway to the hand hygiene auditor training platform and the hand hygiene auditing application (HHCApp).
If you have any questions about the HHNZ programme please contact us via hhnz@hqsc.govt.nz.
Last updated: 19th January, 2022