Neil Whittaker is GP partner/owner at Nelson East Family Medical Centre and a medical educator. He is a supporter of the Choosing Wisely approach, and believes system change is the key to more effective and efficient care.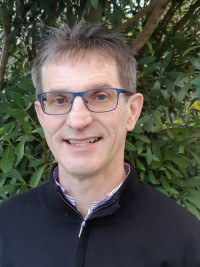 In this two-part think piece provided by the Choosing Wisely campaign, he looks at choosing wisely more broadly, believing that we need to move towards a biopsychosocial model of health care, champion generalism, better manage uncertainty, and focus on quality improvement and learning, rather than always 'doing'.
Part one looks at Choosing Wisely at a system level. He suggests the health system shifts from hospital specialism to community generalism, and placing more value on primary care. He also suggests the health system adopts a biopsychosocial model to empower patients and their whānau, and to allow better use of clinicians' time. Below are his ideas on how the health system might achieve Choosing Wisely more broadly.
Read part one here.

Better decision making
1. Prioritise patient-centred decision making
Not only is this part of our code of ethics[1] [2], but it is essential if we are to move our health care system from the biomedical model towards the biopsychosocial one. It will increase our chance of getting it right first time and our ability to manage and tolerate uncertainty[3]. The system at all levels can choose to have a greater emphasis on teaching and learning patient-centred decision-making. It can support high-quality resources and tools[4]. We need to make this happen in the real world and to prioritise patient-centred decision-making [5].
How often do we have serious illness conversations compared to conversations about what next treatment the system recommends? One recent multi-disciplinary meeting recorded 22 clinicians in attendance but no patient voice. Perhaps multi-disciplinary meeting are a reasonable way to consider the treatment recommended by the system but are we also listening to the patient voice including normalising serious illness conversations?
2. Time to choose
If we prioritise patient-centred decision-making we will be choosing to use available time wisely. We can stop and reflect, use the time available [6] and the test of time [7] wherever appropriate.
3. Decision making and managing uncertainty
How can we improve our management of uncertainty? Do we need to consider a process for managing uncertainty and for this to be normalised and incorporated in guidelines/pathways etc? Is general practice the place to champion this? GPs are well placed to provide this care because, as generalists, we are usually more comfortable with managing uncertainty.
One approach to managing uncertainty could be to use the traffic light analogy. Having ruled out the red flags, we are usually left in the amber zone of uncertainty rather than the green zone of comfort.
When in the amber zone it is easier to shift into the red zone and over-medicalise rather than manage the uncertainty. If we work within a system which is appropriately tolerant of uncertainty we can make better decisions.
I find uncertainty a challenge and use a pneumonic called 'RATS' to help with this:
• Rule out red flags
• Ask the patient (patient centred decision making), ask a colleague, ask the guidelines
• Tests – the most important test is time. The best way to save time is to be efficient and get it right the first time
• Safety net– negotiate a safe follow up plan. For example, timely review.
Better productivity
Are we working in the most efficient way? Ultimately this means making sure the care provided is timely and convenient for the patient. One area of opportunity here is day stay or outpatient services which have been considered to be "stuck in the 18th century" [8].
The system can choose to support transformation in primary care to deliver most of these services in the community. Choosing wisely means a shift towards community generalism from hospital specialism with funding following.
Better learning
Time, training and leadership have been identified as barriers to a better service[9]. Learning is essential to address all three and to look after future generations.
The health system naturally drifts towards "doing stuff", especially if it is easily measured, funded or used as a measure of performance. In my view, funding has to move from doing things, to learning and quality improvement. We can learn what choosing wisely means from those at the clinical interface.
We all see opportunities for improvements. Systems to support and continually evaluate new initiatives will help us move towards the New Zealand Triple Aim. The Health Quality & Safety Commission has programmes and resources. It is time to invest in, implement and normalise quality improvement throughout the system, especially at the patient/community interface. Time to do less of what doesn't add value and implement better systems without undue delay. We can't afford not to[10].
---
Author: Neil Whittaker, GP at Nelson East Family Medical Centre
To read more about the primary care programme at the Health Quality & Safety Commission click here.
NZMA Code of Ethics:

https://www.nzma.org.nz/publications/code-of-ethics
Good medical practice: Medical Council of New Zealand, December 2016:

https://www.mcnz.org.nz/assets/News-and-Publications/good-medical-practice.pdf
Working together to provide the care that's right for you:

https://www.realisticmedicine.scot/

ColaboRATE:

http://www.glynelwyn.com/uploads/2/4/0/4/24040341/collaborate_for_patients_5_anchor_point_scale.pdf
Medical Council of New Zealand's draft revised statement on information, choice of treatment and informed consent:

http://a.smartmailpro.com/webv/7curzkqyxs
Test of time:

https://www.bmj.com/content/338/bmj.b1878
Ibid
Outpatients: the future – adding value through sustainability:

https://www.rcplondon.ac.uk/projects/outputs/outpatients-future-adding-value-through-sustainability. RCP London. Nov 2018.
Personalising Realistic Medicine: Chief Medical Officer for Scotland's Annual Report 2017-2018:

https://www.gov.scot/publications/personalising-realistic-medicine-chief-medical-officer-scotland-annual-report-2017-2018/
A fifth of healthcare spending is wasted, says OECD report:

https://www.bmj.com/content/356/bmj.j215