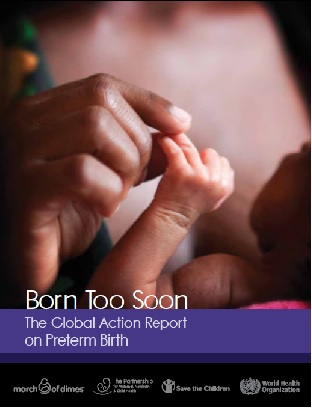 A new report, Born Too Soon: The Global Action Report on Preterm Birth, highlights the increasing number of babies being born too early and the risks they face.
Preterm birth is responsible for nearly half of all new-born deaths and is the second leading cause of death for children under five; the first is pneumonia.
Globally more than one in 10 babies are born too early equating to over 15 million preterm births and more than one million new-born deaths. Many of those who survive will have a permanent disability.
While the preterm birth rate is highest in areas with low incomes, the number of babies being born at 37 weeks or less is increasing globally in all but three countries. In New Zealand, nearly 8 out of 100 babies are born preterm and that number has been increasing annually by 2.1 per cent over the last 20 years.
The increasing preterm birth rate in high income countries is linked to the growing number of women choosing to have their families later and the increasing use of fertility drugs leading to multiple pregnancies. A recent trend in some countries to arrange inductions and caesareans which are not medically necessary is also noted as a cause of preterm births.
The authors of the report, which is the result of a joint effort of almost 50 organisations, are keen to improve neonatal health by reducing the number of babies born preterm. They're calling for further research on risk factors, such as obesity, diabetes, hypertension and smoking, and on the interactions between these factors. Improving the ability to identify and screen women at risk will enable providers to work towards preventing health problems before they arise.
The full report can be viewed here.