The Whakakotahi 2018 primary care quality improvement programme teams came together to share what they have learnt to-date at the third and final learning session held in Wellington, on Tuesday 19 March 2019.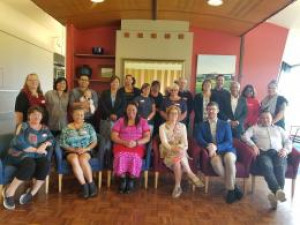 The 2018 Whakakotahi teams assemble for the final time at learning session 3 in Wellington.
Each project team presented their project storyboards and discussed learnings, challenges and successes with the work that their teams have completed. The teams reflected on their progress and shared personal stories of the way their projects have positively affected their communities.
The participants took part in a range of workshops throughout the day, and teams discussed plans for further improvement and sustainability.
More information about the learning session, including copies of the presentations can be viewed on our website.