Thousands of staff working in mental health and addiction (MHA) services in New Zealand will be taking a few minutes to 'have their say' this month and help inform the future direction and focus of MHA quality improvement initiatives.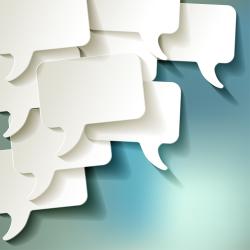 The national survey: Ngā Poutama Oranga Hinengaro: Quality in context is being coordinated by the Health Quality & Safety Commission's mental health and addiction quality improvement programme.
The survey seeks to capture the views and experiences of MHA staff working in district health board services, non-government organisations and primary care across New Zealand. The views of GPs will be captured through separate activity.
It will cover individual and organisational attitudes, behaviours and practices relating to quality and safety in these services, in areas like:
consumer engagement
learning from adverse events
addressing intimidating behaviour
the effectiveness of handovers and transitions of care
feeling supported by managers and colleagues.
The survey will help establish a baseline of information about quality and safety culture in mental health and addiction, and help inform future projects.
The programme's clinical lead, Dr Clive Bensemann, urges those working in MHA services to take a few minutes to complete the Ngā Poutama survey.
'This survey will help to shape the design of future improvement initiatives for the whole sector. Therefore, your views and experiences will be essential in helping us to make a meaningful difference for both consumers and staff.'
You can access the survey here: www.qualityincontext.nz.
Staff can complete the survey online, in writing or over the phone. Results are anonymous. Those completing the survey will also be invited to enter a draw for one of three team morning tea shouts.
Results are expected to be confirmed by late 2018, and findings will be made available on the Commission website, as well as provided to key stakeholders and survey participants.