The third learning session for Connecting care: Improving service transitions | Te tūhono i ngā manaakitanga, te whakapai ake i ngā whakawhitinga ratonga was held in Auckland on 3 December and Wellington on 4 December 2019.
Connecting care is one of the five priority areas for the Commission's national five-year mental health and addiction (MHA) quality improvement programme.
The workshops were attended by 66 people over the two days with representatives from 18 district health boards (DHBs), as well as non-governmental organisations and Commission staff.
The learning session was an opportunity for participating project teams to meet with the MHA quality improvement programme team and collaborate with other project teams to learn more about how to implement changes and accelerate improvement. Project teams left the meeting with new knowledge, skills and materials to prepare them to make immediate changes and scale-up testing.
Guest presenters:
Dr Kirsty Agar-Jacomb, clinical psychologist at Breakglass, who spoke on maintaining momentum.
Ashvindev Singh, improvement advisor with the Commission's infection prevention and control team, who presented on his experience of change management.
Sammie Dudley, Youth Consumer Advisor at Werry Workforce spoke on a youth perspective and experience of transitions.
We were fortunate to have six members of the MHA quality improvement programme's Māori advisory group participated in the learning session in Wellington.
Feedback from the December learning sessions was generally positive with one quote 'I think this was the most useful and most cohesive learning session yet. All the sessions were 100% relevant and the presenters were excellent. Well done.'.
These sessions were to be the final learning sessions for the project. However, following feedback received from project teams, it was clear that the majority of them would not have finished their project (ie, completed plan-do-study-act cycles, implemented changes, have evidence of improved outcomes) by the December learning session. A further learning session will be held on 23 June 2020 in Auckland and 25 June 2020 in Wellington, with six-weekly coaching sessions via Zoom.
Connecting Care project teams sharing their progress, Wellington 4 December 2019: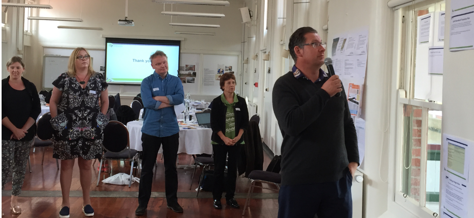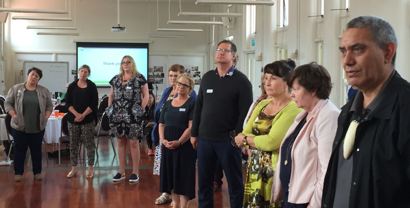 Related Resources