Back to previous page
He maungarongo ki ngā iwi: Envisioning a restorative health system in Aotearoa New Zealand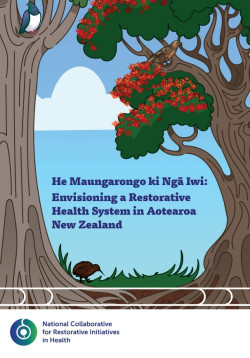 This framework supports the health and disability sector to mitigate and respond to health care harm in Aotearoa New Zealand.

Health care harm as defined in this framework can be a physical, psychological, social, spiritual injury or experience that occurs during the provision of care. In Aotearoa New Zealand, harm also occurs and endures due to the impacts of imperialism, colonisation and racism. In te ao Māori, harms are conceived as diminishing of the tapu and mana of people, their environments and their spiritual connection.

The framework was developed by the National Collaborative for Restorative Initiatives in Health in partnership with a diverse range of stakeholders over an 18-month period.

The recommendations in the framework aim to enhance the overall health and wellbeing of consumers and providers of health care, while accounting for the unique features of the health system context.

The aims and purposes of this framework are supported by:
Accident Compensation Corporation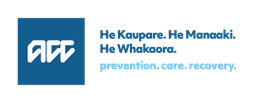 Te Tāhū Hauora Health Quality & Safety Commission

Te Ngāpara Centre for Restorative Practice

Restorative Practices Aotearoa

If your organisation would like to support the aims and purpose of the framework by adding your logo to the web page, please contact the co-chair of the Collaborative (Jo Wailling: jo.wailling@vuw.ac.nz).