---
The Health Quality & Safety Commission-led Safe Surgery NZ programme, which has greatly improved the way surgical operations are performed in Aotearoa New Zealand, finished in July 2021.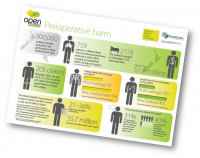 The programme achieved all its objectives, which were to:
improve patient safety culture through better teamwork and communication
improve teamwork and communication of surgical teams through briefings, the use of all three parts of the World Health Organization surgical safety checklist, and debriefings
establish and develop a network that supports the programme objectives and long-term sustainability of patient safety and quality improvement work
provide expert advice and strategic thinking on improving the safety of the perioperative environment through horizon scanning, assessing evidence-based interventions and contributing to other programmes.
The programme's clinical lead, Professor Ian Civil, says with just over 300,000 publicly funded surgical operations performed in New Zealand each year, patients undergoing surgical intervention can be at risk of complications and death.
'Even routine surgery requires the complex coordination of surgeons, anaesthetists, nurses and support staff to provide timely and effective care. The Safe Surgery NZ programme improved ways for these teams to work together to make this process as safe as possible. The use of checklists, briefings and debriefings should now be a normal and expected part of every theatre list.
'The Commission will continue to monitor common surgical adverse events including surgical site infection, pulmonary embolism and deep vein thrombosis or venous thromboembolism, Professor Civil says.
The programme's success was made possible by the wide range of stakeholder organisations that worked in partnership with the Health Quality & Safety Commission.
Professor Civil says the programme's achievements are significant and the challenge now is for individual organisations and operating facilities to use and maintain initiative that make surgery safer.
---
Related Resources
Last updated: 16th December, 2021