Rāngi Horoi Ringa
World Hand Hygiene Day
World Hand Hygiene Day 2022
Every year on 5 May, the World Health Organization (WHO) runs the Save Lives – Clean your hands Campaign to promote the use of hand hygiene in healthcare facilities and beyond. At the heart of the World Hand Hygiene Day is the message that all health care workers should clean their hands at the right time and in the right way.
The WHO sets a different theme each year and offers free resources for local use. The theme for 2022 is 'Unite for safety: clean your hands', which highlights the importance of all health workers, consumers and whānau uniting to ensure they have clean hands.
A strong quality and safety culture in a health care facility that values hand hygiene and infection prevention and control results in everyone feeling protected and cared for.

World Hand Hygiene Day activity around Aotearoa New Zealand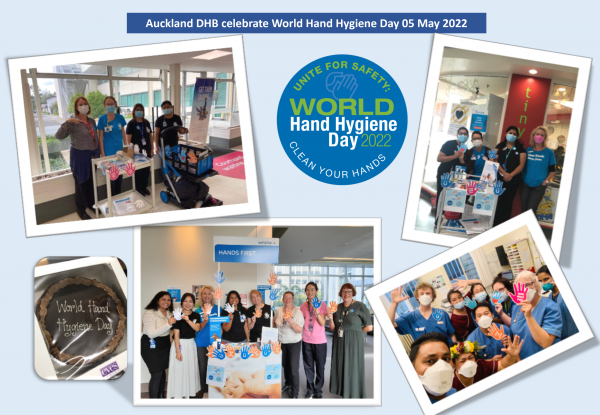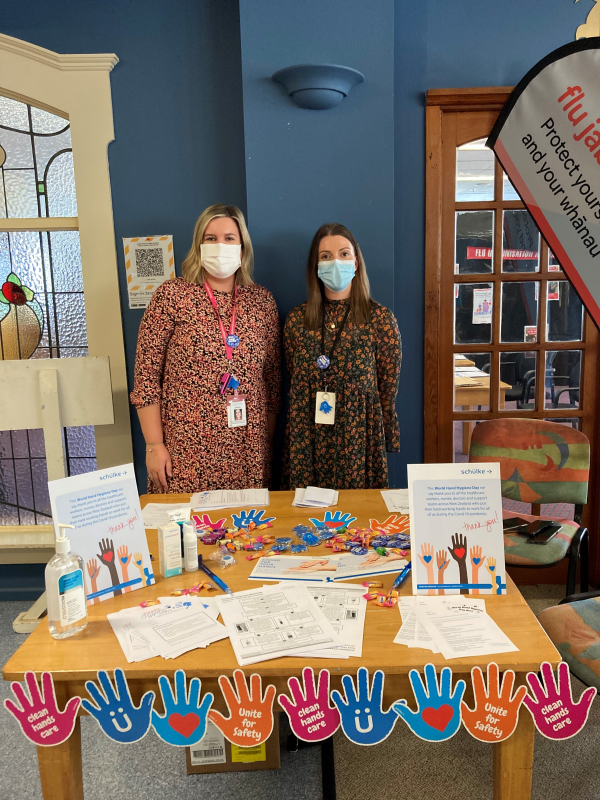 Below are a couple of fun World Hand Hygiene Day memories from DHBs:
Celebrating World Hand Hygiene Day with a Flash Mob ADHB
Burlesque hand washers fight resistance – Dunedin IPC flash mob
Hand Hygiene New Zealand celebrates 10 years of district health board participation
This year marks 10 years of all 20 district health boards (DHBs) participating in the Hand Hygiene New Zealand (HHNZ) programme.

In 2012 DHBs implemented smartphone technology to improve the auditing process, the HHNZ implementation guide was refreshed and the HHNZ auditing manual published. By October that year, all 20 DHBs were actively participating in the HHNZ programme and submitting hand hygiene data to the Health Quality & Safety Commission.

Since 2012 hand hygiene compliance has increased from 62.1 percent to 86.7 percent. Congratulations to everyone involved!
Here are some images of DHBs promoting hand hygiene during this period.
Canterbury DHB celebrates 10 years of hand hygiene.
Global Handwashing Day
Global Handwashing Day was founded by the Global Handwashing Partnership in 2008 and is celebrated annually on 15 October. It aims to increase awareness and understanding of the importance of handwashing with soap as an effective and affordable way to prevent diseases and save lives across the globe. For more information, visit the Global Handwashing Day website.
Related resources
Last updated: 14th April, 2022