Ngā hononga hauora rite tahi
Health equity links
Examples of strategies helping address inequities in the New Zealand health sector.
---
What is health equity?
Health depends on many things, and 'equal' health is hard to achieve. Health providers try to provide quality services to all people in their care. However, factors such as age, poverty (deprivation), ethnicity, housing, health care service designs and government policies can all influence health.
There are a number of strategies in place to help address inequities in the New Zealand health and disability sector, the main ones are listed below.
Strategies relating to the New Zealand health and disability sector
The New Zealand Health Strategy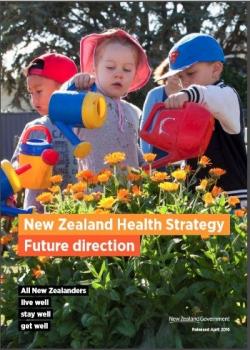 The New Zealand Health Strategy was developed by the Ministry of Health in 2000, with the help of sector leaders, independent reports, extensive public consultation, and was informed by other government programmes and initiatives. The Future Direction outlines a new high-level direction for New Zealand's health system over the next ten years under five strategic themes – people powered, closer to home, value and high performance, one team and smart system. A Roadmap of Actions identifies 27 areas for action over the next five years to put the Strategy in place.
The Strategy was developed in 2001 in partnership with disabled people and their representative organisations. The aim was to eliminate barriers to enable disabled people to reach their potential and participate fully in the community.
The Convention on the Rights of Persons with Disabilities (CRPD) and its Optional Protocol was adopted in December 2006 at the United Nations Headquarters in New York. The Convention follows decades of work by the United Nations to change attitudes and approaches to persons with disabilities. It takes to a new height the movement from viewing persons with disabilities as 'objects' of charity, medical treatment and social protection towards viewing persons with disabilities as 'subjects' with rights, who are capable of claiming those rights and making decisions for their lives based on their free and informed consent as well as being active members of society.
The Minister for Disability Issues reports annually to Parliament on progress in implementing the New Zealand Disability Strategy. In recent years, the annual report has also included reporting against progress on the implementation of the CRPD and the Disability Action Plan. This annual report has three broad sections:
Key achievements in 2016.
Progress against the Disability Action Plan.
Looking forward to 2017 and beyond.
Aims to establish priority areas of action to enable Māori disabled to achieve their aspirations, and to reduce barriers that may impede Māori disabled and their whānau from gaining better outcomes.
A strategic tool for the government and the health and disability sector to assist them to work together with iwi, Māori providers and Māori communities and whānau, to increase the life span of Māori, improve their health and quality of life, and reduce disparities with other New Zealanders. It aligns with the New Zealand Health Strategy, the New Zealand Disability Strategy and the New Zealand Public Health and Disability Act 2000.
'Māori populations still have higher levels of unmet need for GP care than non-Māori, are more than twice as likely as non-Māori to have reported not collecting prescriptions.' (Tatau Kahukura: Māori Health Chart Book 2015, 3rd edition, Ministry of Health, 2015)
Equity of Health Care for Māori: A framework guides the New Zealand health sector on key actions that can be taken by: the health system (such as the Ministry of Health, PHARMAC and regulatory authorities); health organisations (such as DHBs, PHOs and other health providers) and health practitioners (such as doctors, nurses and community health workers) to achieve equitable health care for Māori.
Faiva Ora sets out priority outcomes and actions that will contribute to achieving its vision:
Pasifika disabled people and their families are supported to live the lives they choose.
'Ala Mo'ui was developed to facilitate the delivery of high-quality health services that meet the needs of Pacific peoples. This edition builds on the successes of the former plan, 'Ala Mo'ui 2010–2014. It sets out the strategic direction to address health needs of Pacific peoples and stipulates new actions, which will be delivered from 2014 to 2018.
The Asian Health Chart Book 2006 is one of a series of monitoring reports being produced by Public Health Intelligence, the epidemiology group of the Ministry of Health, on the health of different ethnic groups. It is the first report to provide comprehensive information on the health of Asian New Zealanders.
Māori responsiveness
Click here to view a series of Commission videos of Māori telling their stories about engaging with health care services.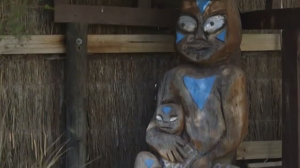 Last updated: 2nd June 2022