Mō mātou
About Partners in Care
---
About Partners in Care
The Commission leads and coordinates work to encourage the health and disability system to be patient-centred and focused on a co-design approach. The Partners in Care programme provides leadership and direction to the Commission's consumer engagement-related strategies and activities.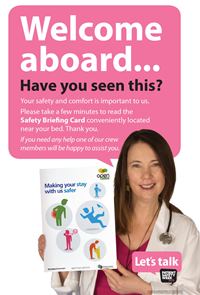 The programme ensures the Commission has established networks and processes to understand how the health and disability system is working for consumers. Through our wide networks we bring consumer and whānau knowledge and expertise about how the overall system is functioning, how consumers are experiencing the health and disability system and how consumers can co-create this system and influence decisions about their health.
We believe consumers should be actively involved in decision-making about health and disability services at every level, including governance, planning and policy development. Consumers have a unique viewpoint and can provide valuable input on how services can be improved, where priorities should be set and where quality issues have arisen in the delivery of health services.
Part of the Commission's strategy
Partners in Care is one of the Commission's strategic programmes. It underpins all the Commission's programmes and projects. During the term of the 2021–24 Statement of Intent, the Commission will focus on four overarching strategic themes:
improving experience for consumers and whānau
embedding and enacting Te Tiriti o Waitangi, supporting mana motuhake
achieving health equity
strengthening systems for high-quality services.
This reinforces the necessity of the Partners in Care programme to work Commission and sector-wide.
Last updated: 17th December 2021